Home > Digital Interactive Solutions > Restaurant and QSR Solutions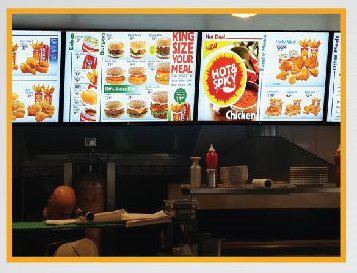 DIGITAL MENU BOARD
Segmented animation makes food more appealing.
Menu and offers of the day can be centrally-controlled and changed.
Alternative revenue opportunity through brand alliances.
TABLE TOP-EMBEDDED INTERACTIVE DIGITAL MENU
Order placed directly from the customer's table.
Order goes straight to the kitchen.
Saves human intervention and time.
Optimizes conversions per table.
Can be used to interact with customer and track his preferences, using social media, Games and Surveys .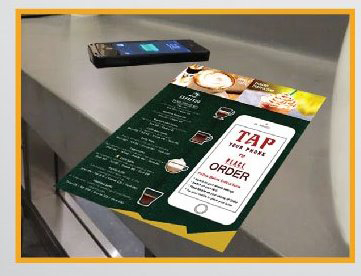 Smart Menu Card
NFC – coded menu card.
Customer taps phone and places order.
Billing done directly on customer's phone.
Saves time and Human intervention.
Improves consumer experience.